Glenina Veterinary Clinic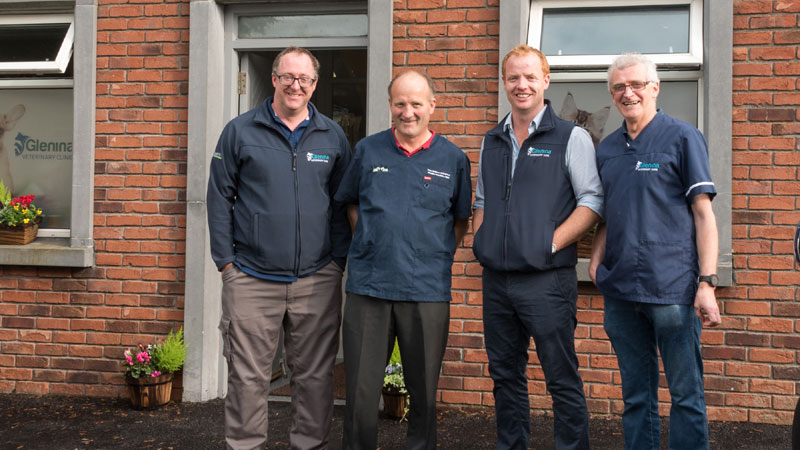 Glenina Veterinary Clinic is Galway's longest established veterinary practice located on the outskirts of Galway City. Our aim has always been to provide quality veterinary services and support at affordable, competitive prices. We offer a complete range of services to cater for all our clients pet care needs. At our friendly practice your pets are recognised as members of the family.
Our staff consists of seven full time veterinary surgeons, one part time veterinary surgeon, six qualified veterinary nurses and two support staff. Our highly motivated team are committed to providing the best possible care in a professional, sensitive manner in our modern, fully equipped hospital which is accredited by the Veterinary Council of Ireland.
If you would like to make an appointment or have any questions about our practice, please call us on 091-752014, by email or through our Facebook page. We will gladly answer all your queries and provide you with all the information you need.
Glenina Vets are based on the Dublin Road, Galway; across from the Bon Secours Hospital.